La casa de papel Season 1 Episode 1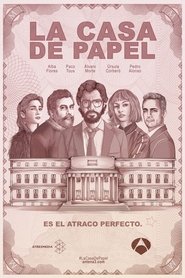 La casa de papel Season 1 Episode 1
Le Professeur recrute une jeune braqueuse et sept autres criminels en vue d'un cambriolage grandiose ciblant la Maison royale de la Monnaie d'Espagne. Raquel, qui gère les négociations pour la libération des otages, établit un contact avec le Professeur. L'un des otages est un élément clé du plan des cambrioleurs.
Views: 262
Serie: La casa de papel
Director: Jesús Colmenar
Guest Star: Adelfa Calvo, Anna Gras, Clara Alvarado, Fernando Soto, Fran Morcillo, Juan Fernández, Julia Otero, Mario de la Rosa, Naia Guz Sanchez, Pep Tosar, Roberto García Ruiz
Episode Title: Épisode 1
Air Date: 2017-05-02
Year: 2017
You must be logged-in to see the download links.