https://openload.co/f/bbTC12bCzzg/%5BWwW.CoinFilm.co%5D-Westworld.S01E03.FRENCH.LD.HDTV.avi.mp4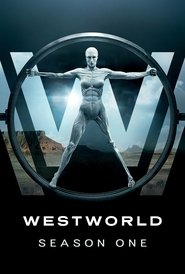 Westworld Season 1 Episode 3
Des failles apparaissent peu à peu dans le monde si bien réglé du parc. Bernard découvre que certains hôtes semblent être dotés d'une conscience.
Views: 277
Serie: Westworld
Director: Eric Richard Lasko, Gabi Endicott, Lisa Demaine, Melissa Goldstein, Neil Marshall
Guest Star: Bojana Novaković, Bradford Tatum, Bradley Fisher, Brian Howe, Bruno Gunn, Chris Browning, Chris Mollica, Con Schell, Darrel Cherney, Demetrius Grosse, Dusty Sorg, Eddie Shin, Gina Torres, Joshua Dov, Kanin Howell, Louis Herthum, Paul Fox, Paul-Mikél Williams, Sheldon Coolman, Shvona Lavette Chung, Sorin Brouwers, Steven Ogg, Tait Fletcher, Talulah Riley, Timothy Lee DePriest, Tom Proctor, Travis Hammer, Travis Johns, Ward Roberts
Episode Title: L'égarée
Air Date: 2016-10-16
Year: 2016
You must be logged-in to see the download links.